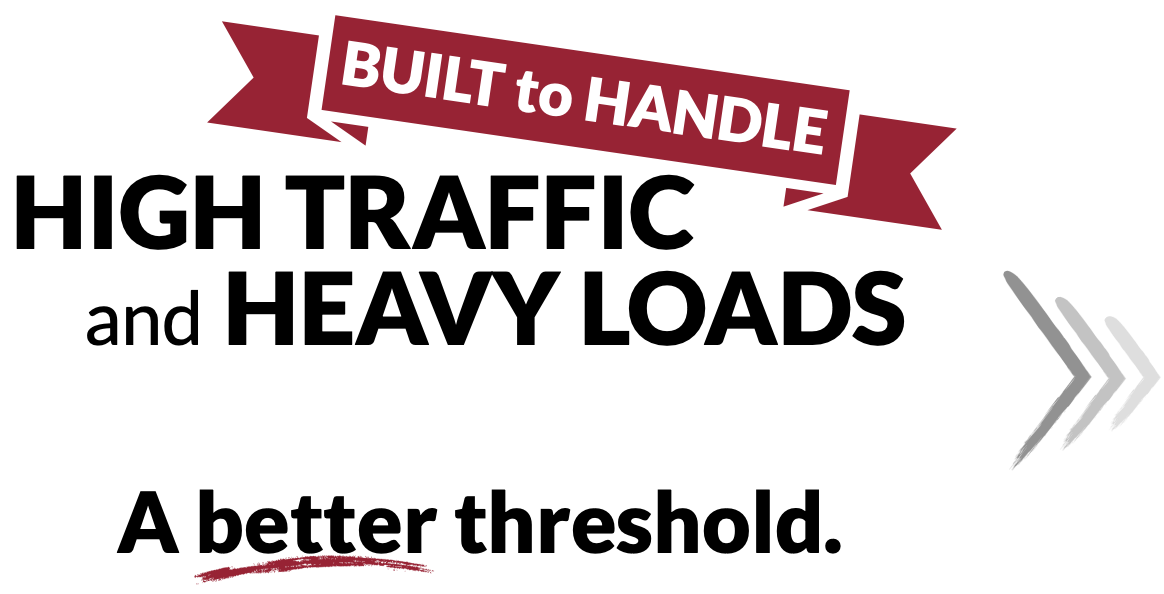 Taking it to
EXTREMES
Built to withstand extreme weather, high traffic, and provide a secure entry.
Go ahead,
STEP ON ME
Designed for heavy loads and longevity. Lower your building's maintenance costs.
Compliant to
ADA, FDA, USDA
Built to meet new construction ADA requirements, ensuring easy and safe use.
industries we serve
K-12 and Higher Ed
Waste water treatment
Laboratory
Restrooms
Retail or warehouse
Residential
Correctional
Manufacturing
Automotive
Auditoriums
the threshold of
CHOICE
The Everlast product supplied a better option than aluminum, for far less cost, and helped us to make a better margin.
The thresholds support a large amount of weight, and do not deteriorate under most conditions, including exposure to many chemical types.
We find that the thresholds are easy to install and virtually indestructible. They are becoming a preferred product for new installations and reduce our maintenance.
After having spent hundreds of dollars repairing and replacing the carpet to tile transitions, we tried the Everlast Thresholds and they were great. If they will take the abuse in a bowling center, they'll hold up anywhere.